Reason: laying hands on a female intern as she attempted to retrieve the microphone to give to the next reporter that had been picked for the next question. I can't WAIT to hear what the NPCs say about this. They will totally gloss over a young woman being manhandled aggressively by an angry, self-entitled, male reporter.
I'm popping popcorn for this Pilot episode of
"Hypocrites in the House"
Tonight's Episode is "Acosta Accosted" Where little Jimmy Acosta is attacked brutally by a female Nazi Storm trooper while trying to do his holy job to say Orange man bad.
Tomorrow tune in for Part 2 "That's not a real female" Airtime TBA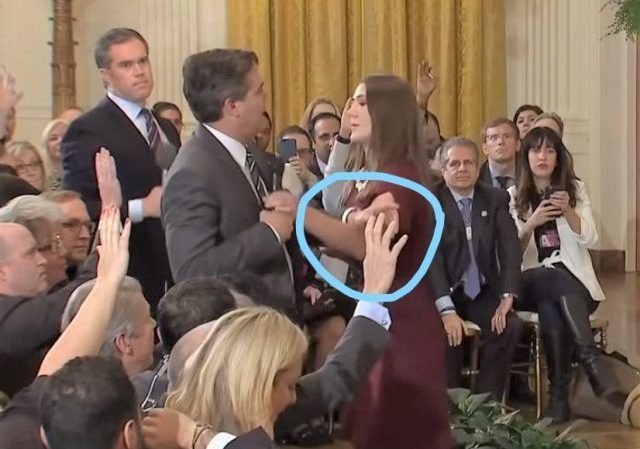 "This wasn't her first attempt to assault little Jimmy, she tried a few times, the man was fighting for his life!!"
a NY Times reporter commented anonymously.